Visited Brundavan Clinic last week as my son wasn't keeping well. Thanks to Dr TP Karthik. One of the best Pediatricians I have come across. Understands the anxiety parents have, counselled us really patiently. Thanks to him, my son is now recovered completely. Not just professional in their approach, but also friendly and patient.

Kiranmaye I

Few days back my daughter was not well and went to the clinic for getting my daughter checked. Thank you Dr TP Karthik. You have wonderful patience levels in handling kids and treating them well. My suggestion to parents out there to have Dr TP Karthik as their Pediatric doctor for their kids. Best one in the city for sure.

Vishal Duggal

Thank you Doctor Karthik. I have come across many doctors, but the way you handle babies is well appreciated. I would definitely recommend Brundavan to who I know as I believe in the way you treat kids. Thanks once again for doing the best.

Rahul Vaidhya

Very Senior consultant,every parent will be satisfied with his treatment.Do not miss such consultant.we are thankful to God our son is in safest hands,Peaditrician like Dr Karthik

Krishnakishore Dronadula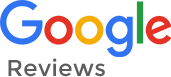 Growth & Nutritional Assessment
Food and nutrition are the two pivotal building blocks of a child's growth and development. Right from birth through the initial months of an infant's life, it is crucial they are provided a balanced diet to ensure timely growth, strong
immunity, and well-rounded development. While it is not a crime to eyeball your child's nutritional requirements, it is never enough. At Brundavan Women and Childcare, our team of paediatric experts go beyond meal plans and routine screening for abnormalities of growth to provide a comprehensive framework that supports the unique development requirements of your child.
Right from the first colostrums of the mother to the liquid and solid foods, getting a paediatric nutritionist's input can be a game changer. As the child grows, we develop a nutrition plan that suits it the best, after taking into
consideration its age, gender, medical history, nutrition history, medical examination, anthropometrics, pubertal staging, skeletal maturity staging, and nutritional status. Getting the information on the necessary nutritional interventions ensures that the baby gets all the nutrition it needs for a linear growth and development. We pay utmost attention to identifying issues, if any with the child's growth and overall well-being and addressing them at the earliest.
Why Does a Newborn Need A Paediatric Nutritionist?
Much like how you need the right doctor and the right medical advice to overcome fever or stomach ache, consulting a paediatric nutritionist is crucial to track a child's growth. Monitoring the child's nutrition will help you add or change its diet to augment timely growth and development.
Consulting a nutritionist also helps with early diagnosis of food intolerances be it with dairy, eggs or even honey. Addressing these issues early on in life helps a paediatrician compensate for the allergen with something else with similar nutritional value.
Growth and Nutrition Department
The paediatric department at the Brundavan Women and Childcare consists of a panel of specialists who work as a team together to address the unique needs of every child. From suggesting a balanced and nourishing meal plan to charting the monthly growth and development of the child, we take care of a lot more than you'd expect.
The specialists at Brundavan Women and Childcare are consistently working day in and out to ensure a healthy and fruitful future for your child without any hiccups along the way, especially when it has to do with their overall well- being.