Dr Gitanjali is one of the best gynecologists in Hyderabad. She is kind & empathetic. She listened to my problem and explained the treatment well. Thanks a lot doctor

Mrs. Jyoti

All the staff and the doctor were amazing. All the time during my pregnancy, everytime I went to the hopsital they treated me with respect and care. Dr Gitanjali's bed side manners and professionalism are exceptional.

Mrs. Pragathi Jain

I was treated by Dr Gitanjali for Heavy menstrual bleeding. I can say with out a doubt she is the best gynecologist in Hyderabad. She was very caring and the treatment worked like a charm.

Ms. Asha Kiran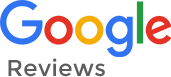 What are Ovarian Cysts?
Women have two ovaries found on either side of the uterus. Eggs (ova) are released from ovaries every month during the childbearing years
Sometimes, a fluid-filled sac called a cyst will develop on one of the ovaries. Many women will develop at least one cyst during their lifetime.
Most ovarian cysts are harmless. However, ruptured ovarian cysts can cause severe symptoms
What are the Symptoms of Ovarian Cysts?
Most cysts are asymptomatic and heal on their own. However, a large ovarian cyst can cause symptoms such as:
Pain in the lower abdomen on the side of the cyst.
Feeling of fullness in your abdomen.
Bloating of abdomen
If you have these signs and symptoms, request an appointment at Brundavan Hospitals to know more about your condition and receive the best treatment accordingly.
Risk Factors-
Hormonal problems
Pregnancy
Endometriosis. In this uterine endometrial cells grow outside of your uterus and form an ovarian cyst.
Severe pelvic infection
A previous ovarian cyst. If you've had one ovarian cyst, you're likely to develop
it again.
How is an Ovarian Cyst Diagnosed?
The following tests are used to diagnose an ovarian cyst.
Pregnancy test
Pelvic exam
Ultrasound
CA 125 test
Laparoscopy
Treatment of Ovarian Cyst:
Medication –  Hormonal contraceptives, such as birth control pills, to prevent the recurrence of ovarian cysts are recommended. However, birth control pills won't treat any existing ovarian cyst.
Surgery – Removal of a large cyst that is growing or causes pain through surgery.
Oophorectomy – Removal of the affected ovary and leaving the other intact.
Hysterectomy – Removal of the uterus
Chemotherapy
Radiotherapy
Brundavan Hospitals offers an excellent treatment for the management of ovarian cysts. Book an appointment right away to contact our expert doctors and to know more about your condition.