Dr Gitanjali is one of the best gynecologists in Hyderabad. She is kind & empathetic. She listened to my problem and explained the treatment well. Thanks a lot doctor

Mrs. Jyoti

All the staff and the doctor were amazing. All the time during my pregnancy, everytime I went to the hopsital they treated me with respect and care. Dr Gitanjali's bed side manners and professionalism are exceptional.

Mrs. Pragathi Jain

I was treated by Dr Gitanjali for Heavy menstrual bleeding. I can say with out a doubt she is the best gynecologist in Hyderabad. She was very caring and the treatment worked like a charm.

Ms. Asha Kiran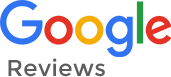 What is Antenatal Care?
Antenatal care is a type of preventive health care, provided in the form of medical checkups. The medical checkup includes recommendations on managing a healthy lifestyle and providing medical information such as maternal physiological changes during pregnancy and prenatal nutrition.
Prenatal care reduces the frequency of maternal death, miscarriages, congenital disabilities, low birth weight, neonatal infections, and other preventable health problems.
How Many Appointments are Included?
Usually, a minimum of eight appointments is required for complete antenatal care. However, the number of appointments may increase or decrease depending on the risk of your pregnancy. A high-risk group will need more appointments.
What can you Expect During Antenatal Care?
Our obstetrician will schedule your antenatal care visits according to your need. You will receive all the support and advice during every routine appointment.
Depending on your health and problems you may develop during the pregnancy, you might need additional tests, appointments, or treatment.
Our antenatal care will include:
We ensure the health of you and your baby.
Monitoring your blood pressure, temperature, pulse rate, height weight.
Pelvic exam.
Monitoring the fetal heart rate.
Help you with your birth plan.
They advise you on how to stay fit and will help you plan your diet during pregnancy.
Treatment for any complications and symptoms during pregnancy.
Support during your delivery.
Other screening tests, like blood tests, urine tests, and ultrasound scans.
An ultrasound scan helps to:
To check the presence of multiple fetuses
To assess possible risks to the mother, such as miscarriage, ectopic pregnancy.
To check the presence of fetal malformations such as club foot, cleft palate, clenched fists.
To determine if any intrauterine growth retardation occurs.
To assess the development of fetal body parts.
To check the amniotic fluid levels and umbilical cord.
Determine the due date (based on measurements and relative developmental progress)
It is crucial to choose the right clinic for antenatal care. We at Brundavan Women & Child Care Centre provide support throughout your pregnancy and birth.
You will be taken care of by our expert obstetricians in our clinic. You can make your appointment for your antenatal care as soon as you detect your pregnancy.
Our obstetrician will advise you on your antenatal care schedule and will help you to prepare for your baby's arrival.
Even though the pregnancy does not fall into the high-risk category, it is essential to visit an obstetrician.
At Brundavan Women & Child Care Centre, we will ensure that you will receive all the support and care you need during your pregnancy. Our doctors will advise and answer all your questions. We will be with you throughout your pregnancy and birth to make it a memorable one.