Dr Gitanjali is one of the best gynecologists in Hyderabad. She is kind & empathetic. She listened to my problem and explained the treatment well. Thanks a lot doctor

Mrs. Jyoti

All the staff and the doctor were amazing. All the time during my pregnancy, everytime I went to the hopsital they treated me with respect and care. Dr Gitanjali's bed side manners and professionalism are exceptional.

Mrs. Pragathi Jain

I was treated by Dr Gitanjali for Heavy menstrual bleeding. I can say with out a doubt she is the best gynecologist in Hyderabad. She was very caring and the treatment worked like a charm.

Ms. Asha Kiran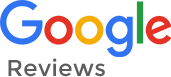 What is Cervical Cancer?
Cervical cancer is a cancer of the cervix; it begins on the surface of the cervix. The cervix is the lower part of the uterus that connects the body of the uterus to the vagina (birth canal).
What the Symptoms of Cervical Cancer?
The initial stages of cervical cancer do not show any symptoms. The later stages may show symptoms such as:
Vaginal discharge- Either watery or bloody discharge may be heavy and can have a foul odor.
Vaginal bleeding- after intercourse or exercise, between menstrual cycles, or after menopause.
The menstrual cycle may be heavier and last longer than usual.
If cancer has spread to nearby structures(metastasized), the symptoms may include:
Difficulty in urination sometimes may be blood seen in the urine.
Diarrhea
Pain or bleeding from the rectum while passing stools.
Fatigue, loss of weight, and loss of appetite.
A feeling of illness.
Dull backache or swelling in the legs.
How is Cervical Cancer Diagnosed?
Pelvic exam
Pap smear
Biopsy
If the above results show a positive result for cervical cancer, other tests are also performed to check for metastasis(spread of cancer to other organs), which include:
Blood test
Urine test
X-ray of bladder, rectum, and abdomen
What is the Treatment for Cervical Cancer?
Treatment for cervical cancer is based on the stage of cervical cancer, the age and general health of the patient.
The three primary treatment options for cervical cancer are:
Radiation therapy
Chemotherapy
Surgery.
Some people may have a combination of the above treatments if cancer has spread beyond the pelvis (Stage IV) or recurrent cancer.
Standard surgical techniques used for the treatment of cervical cancer include:
Laser surgery uses a laser beam that burns off cancer cells or removes a part of cancer tissue.
Cone biopsy- In this, a cone-shaped portion of tissue is removed from the cervix.
Simple hysterectomy- This involves the removal of the uterus but not the tissue adjacent to it.
Radical hysterectomy and pelvic lymph node dissection: In this surgery, the uterus, surrounding tissue, a small portion of the vagina, and pelvic lymph nodes are removed.
Brundavan Women & Child Care Centre provides world-class care to patients with cervical cancer. Book an appointment now with our experienced doctors to get the best treatment for your cervical cancer.