Dr Gitanjali is one of the best gynecologists in Hyderabad. She is kind & empathetic. She listened to my problem and explained the treatment well. Thanks a lot doctor

Mrs. Jyoti

All the staff and the doctor were amazing. All the time during my pregnancy, everytime I went to the hopsital they treated me with respect and care. Dr Gitanjali's bed side manners and professionalism are exceptional.

Mrs. Pragathi Jain

I was treated by Dr Gitanjali for Heavy menstrual bleeding. I can say with out a doubt she is the best gynecologist in Hyderabad. She was very caring and the treatment worked like a charm.

Ms. Asha Kiran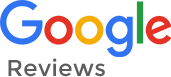 What is Adenomyosis?
Adenomyosis is a condition where the cells of the uterine lining grow into the muscular wall of the uterus.
What are the Causes of Adenomyosis?
The exact cause of Adenomyosis isn't known. But the following theories help understand the possible cause of Adenomyosis.
Invasive tissue growth- Uterine incisions made during cesarean section (C-section) might promote the direct invasion of the endometrial cells into the uterus wall.
Developmental origins- Other experts suspect that endometrial tissue is deposited in the uterine muscle when the uterus is first formed in the fetus.
Uterine inflammation– Inflammation of the uterine lining during the postpartum period might cause a break in the normal boundary of endometrial cells.
What are the Symptoms of Adenomyosis?
Heavy or prolonged menstrual bleeding.
Severe pain during menstruation
Chronic pelvic pain
Painful intercourse
Increase in thickness of the uterus
How is Adenomyosis Diagnosed?
Your doctor may suspect Adenomyosis based on:
Signs and symptoms
A pelvic exam reveals an enlarged and tender uterus.
Ultrasound imaging of the uterus
Magnetic resonance imaging (MRI) of the uterus
What is the Treatment of Adenomyosis?
Home remedies
To ease pelvic pain, try the following home remedies:
Warm bath.
Use a heating pad on your abdomen.
Anti-inflammatory drugs- like ibuprofen to control the bleeding and pain.
Hormone medications
Combined estrogen-progestin birth control pills or hormone-containing patches or vaginal rings might lessen heavy bleeding and pain associated with Adenomyosis.
Endometrial ablation
This involves removing the endometrium- lining of the uterine cavity, which is responsible for Adenomyosis.
Surgery
Hysterectomy- Removal of complete uterus permanently cures Adenomyosis.
Brundavan Hospitals has world-class treatment for curing Adenomyosis. Book an appointment right away to contact our expert gynaecologists.