Dr Gitanjali is one of the best gynecologists in Hyderabad. She is kind & empathetic. She listened to my problem and explained the treatment well. Thanks a lot doctor

Mrs. Jyoti

All the staff and the doctor were amazing. All the time during my pregnancy, everytime I went to the hopsital they treated me with respect and care. Dr Gitanjali's bed side manners and professionalism are exceptional.

Mrs. Pragathi Jain

I was treated by Dr Gitanjali for Heavy menstrual bleeding. I can say with out a doubt she is the best gynecologist in Hyderabad. She was very caring and the treatment worked like a charm.

Ms. Asha Kiran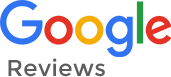 What is PCOS?
Polycystic ovary syndrome (PCOS) is a health problem that affects 1 in 10 women of childbearing age.
One of the common problems women face today in our society is a polycystic ovarian syndrome (PCOS). The incidence and prevalence of PCOS are on the rise. It can manifest at any age from adolescence to menopause.
We at Brundavan Hospitals have a comprehensive care unit for patients suffering from PCOS.
What are the Causes of PCOS?
The exact cause of PCOS is not known, but the following factors may cause PCOS.
Genetic- Shreds of evidence show that PCOS runs in families.
Environmental- lifestyle changes like obesity and sedentary lifestyle
Insulin resistance- This means their cells can't use insulin.
Obesity- Obesity is the primary cause of PCOS.
Androgen- High levels of androgen in the blood cause PCOS.
Inflammation- Low grade inflammation can cause PCOS.
What are The Symptoms of PCOS
Irregular or no periods at all
Weight gain
Acne
Hairfall
Hair growth at unwanted places like the chin
Infertility
Sleep apnea
Depression
Endometrial cancer
How is PCOS Diagnosed?
To confirm the diagnosis of PCOS, the doctor ensure you have the following symptoms:
High androgen levels
Irregular periods
Cysts in the ovaries
The Standard diagnostic tests employed in the diagnosis of PCOS are:
Blood test
Pelvic exam
Ultra sound
What is The Treatment of PCOS?
It mainly aims at
Lifestyle modification- 2 to10% weight reduction and reducing the intake of carbohydrates can restore regular periods.
Medications will regularise periods, birth control pills, progestin therapy, diabetic drugs like metformin.
Surgery- Drilling of ovaries and creating small holes using a laser or tiny needles can restore ovulation.
Long Term Complication of PCOS are:
PCOS patients can develop diabetes mellitus, heart disease, high cholesterol levels, and hypertension later in life.
We at Brundavan Hospitals have a comprehensive care unit for patients suffering from PCOS.