Dr Gitanjali is one of the best gynecologists in Hyderabad. She is kind & empathetic. She listened to my problem and explained the treatment well. Thanks a lot doctor

Mrs. Jyoti

All the staff and the doctor were amazing. All the time during my pregnancy, everytime I went to the hopsital they treated me with respect and care. Dr Gitanjali's bed side manners and professionalism are exceptional.

Mrs. Pragathi Jain

I was treated by Dr Gitanjali for Heavy menstrual bleeding. I can say with out a doubt she is the best gynecologist in Hyderabad. She was very caring and the treatment worked like a charm.

Ms. Asha Kiran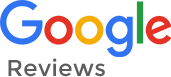 What is an Ectopic Pregnancy?
A pregnancy in which the fertilised egg implants outside the uterus is termed Ectopic Pregnancy. This often occurs in a fallopian tube, which carries eggs from the ovaries to the uterus. Ectopic pregnancy, if left untreated, can be a surgical emergency.
At Brundavan Hospitals, we give you the best treatment to increase your chances of healthy pregnancy and reduce the risk of ectopic pregnancy and other health complications.
What are the Causes of Ectopic Pregnancy?
The causative factor of an ectopic pregnancy is not apparent; some conditions which have been linked with ectopic pregnancies include:
Scarring and inflammation of the fallopian tubes from a previous infection or surgery
Congenital disorder of the fallopian tube
Previous history of ectopic pregnancy
Smoking
Tubal surgery- Surgery to treat damaged fallopian tubes.
Our doctors at Brundavan women & child care centre will be able to give you more specific information about your condition.
What are the Symptoms of an Ectopic Pregnancy?
In both ectopic and uterine pregnancies, nausea and breast soreness are common symptoms. An ectopic pregnancy can be a severe medical emergency if you show signs such as:
Sharp pain in the pelvis and shoulder
Severe pain on one side of the abdomen
Light or heavy vaginal bleeding or spotting
Fainting or dizziness
How is an Ectopic Pregnancy Diagnosed?
Transvaginal ultrasound- A transvaginal ultrasound will help the doctors see a gestational sac outside the uterus.
Blood test- A blood test to determine your progesterone and HCG- Human gonadotropin hormone levels; these hormones detect pregnancy.
The pregnancy is more likely to be ectopic if the level of these hormones starts to decrease or stay the same for a few days and a gestational sac isn't present in the uterus in ultrasound.
Treatment of an Ectopic Pregnancy?
Medication-
An early ectopic pregnancy without irregular bleeding is most often treated with a medication called methotrexate, which stops cell growth and dissolves the existing cells. The drug is given by injection. The diagnosis of ectopic pregnancy must be specific before receiving methotrexate injection.
Post the injection, you will be recommended another HCG test to know how well treatment is working and know if you need more medication.
Laparoscopic procedures-
Salpingostomy- A surgical incision is given into a fallopian tube and removes an ectopic pregnancy.
Salpingectomy- Surgical removal of fallopian tubes and ectopic pregnancy.
In these procedures, a tiny incision is made in the abdomen, near or in the navel. Next, your doctor uses a laparoscope to view the tubal area.
Which procedure you will be having depends on the amount of bleeding and damage to your fallopian tube.
Emergency surgery-
If you have heavy bleeding, you might need emergency surgery. This can be done laparoscopically or through an abdominal incision (laparotomy). In some cases, the fallopian tube can be saved. Typically, however, a ruptured tube must be removed.
Brundavan Hospitals offers world-class treatment for treating your Ectopic pregnancy. Please book an appointment with us right away to consult our experienced gynaecologists.