Dr Gitanjali is one of the best gynecologists in Hyderabad. She is kind & empathetic. She listened to my problem and explained the treatment well. Thanks a lot doctor

Mrs. Jyoti

All the staff and the doctor were amazing. All the time during my pregnancy, everytime I went to the hopsital they treated me with respect and care. Dr Gitanjali's bed side manners and professionalism are exceptional.

Mrs. Pragathi Jain

I was treated by Dr Gitanjali for Heavy menstrual bleeding. I can say with out a doubt she is the best gynecologist in Hyderabad. She was very caring and the treatment worked like a charm.

Ms. Asha Kiran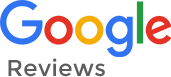 What is a Diagnostic Hysteroscopy?
Diagnostic hysteroscopy is a diagnostic aid primarily used to diagnose problems of the uterus. Diagnostic hysteroscopy is also used to confirm other test results.
What are the Indications for a Diagnostic Hysteroscopy?
The remarkable progress made and the relative simplicity of the technique have widened the indications for hysteroscopy.
Diagnostic Hysteroscopy is used:
For confirmation of other test results.
To aid in the removal of uterine fibroids and polyps.
In conjunction with a laparoscopic procedure
Before dilation and curettage procedure
To discover any malformation of the uterus.
To diagnose infertility
To evaluate abnormal uterine bleeding.
To diagnose endometrial hyperplasia
What is the procedure of diagnostic hysteroscopy?
The procedure is usually performed under local anesthesia.
The doctor will first prop(widen) the cervix with an instrument called a speculum.
The doctor will then insert a hysteroscope into your uterus through your vagina. The doctor moves the hysteroscope along the walls of the uterus.
Carbon dioxide gas will be sent into your uterus to clear the surface and help widen it slightly; this helps in better visualization.
The light and camera at the end of the hysteroscope allow the doctor to see the uterus and fallopian tubes. This will enable them to diagnose any issues or to perform any surgical procedures necessary.
Recovery after Diagnostic Hysteroscopy:
The purpose of diagnostic hysteroscopy will determine the time required for recovery. However, you may experience the following symptoms:
Abdominal cramps
Slight bleeding for a day or two days
Shoulder pain-if carbon dioxide gas was used during hysteroscopy.
Nausea and vomiting
Dizziness
You can eat or drink immediately following the hysteroscopy.
If just local anesthesia, then you'll typically leave the hospital in less than an hour.
In some cases, your doctor may prescribe pain medication. Follow your doctor's instructions for recovery.
Our expert gynecologists at Brundavan Women & Child Care centre provides you the best experience with diagnostic hysteroscopy, which produces highly precise results.