Dr Gitanjali is one of the best gynecologists in Hyderabad. She is kind & empathetic. She listened to my problem and explained the treatment well. Thanks a lot doctor

Mrs. Jyoti

All the staff and the doctor were amazing. All the time during my pregnancy, everytime I went to the hopsital they treated me with respect and care. Dr Gitanjali's bed side manners and professionalism are exceptional.

Mrs. Pragathi Jain

I was treated by Dr Gitanjali for Heavy menstrual bleeding. I can say with out a doubt she is the best gynecologist in Hyderabad. She was very caring and the treatment worked like a charm.

Ms. Asha Kiran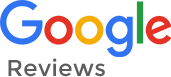 What is a Hysterectomy?
Hysterectomy is the surgical removal of the uterus. It may also involve removal of the cervix, ovaries, fallopian tubes.
The extent of Hysterectomy depends on the reason for the surgery. The entire uterus is removed in most cases.
What are the Indications for Hysterectomy?
Our specialist doctors may suggest a hysterectomy if you have any of the following:
Permanent solution if "medication" doesn't show responsiveness
Chronic pelvic pain
Abnormal uterine bleeding
Fibroids
Pelvic inflammatory disease
Uterine prolapse
Endometriosis
Adenomyosis
Our doctors will decide which is the best choice for you, keeping in mind your health condition.
Types of Hysterectomy
There are different types of Hysterectomy; they are:
Partial Hysterectomy- Procedure involves removal of a portion of the uterus, leaving the cervix intact.
Total Hysterectomy – Removal of the entire uterus and cervix.
Hysterectomy and Salpingo-Oophorectomy: Removal of the uterus along with one or both of the fallopian tubes and ovaries.
How is the Hysteroscopy Performed?
Vaginal Hysterectomy- An incision is made inside the vagina, and the uterus is removed through this procedure.
Abdominal Hysterectomy: A larger incision is made in the abdomen to remove the uterus.
Laparoscopic Hysterectomy: : A thin, lighted tube and a small camera are inserted into very small cuts in the abdomen. The uterus is removed through the cuts.
What can you Expect After a Hysterectomy?
• Rest for two to five days post-surgery
• Monitor your vital signs is done by our Doctors
• Walking is encouraged, but no heavy lifting.
• Few changes in hormone levels
You may feel a sense of loss. You may grieve over the loss of your uterus and your ability to have children. Talk to your doctor and a mental health therapist about them.
At Brundavan Women & Child Care centre, we are here to provide you with world-class treatment and the best surgery aftercare.