Visited Brundavan Clinic last week as my son wasn't keeping well. Thanks to Dr TP Karthik. One of the best Pediatricians I have come across. Understands the anxiety parents have, counselled us really patiently. Thanks to him, my son is now recovered completely. Not just professional in their approach, but also friendly and patient.

Kiranmaye I

Few days back my daughter was not well and went to the clinic for getting my daughter checked. Thank you Dr TP Karthik. You have wonderful patience levels in handling kids and treating them well. My suggestion to parents out there to have Dr TP Karthik as their Pediatric doctor for their kids. Best one in the city for sure.

Vishal Duggal

Thank you Doctor Karthik. I have come across many doctors, but the way you handle babies is well appreciated. I would definitely recommend Brundavan to who I know as I believe in the way you treat kids. Thanks once again for doing the best.

Rahul Vaidhya

Very Senior consultant,every parent will be satisfied with his treatment.Do not miss such consultant.we are thankful to God our son is in safest hands,Peaditrician like Dr Karthik

Krishnakishore Dronadula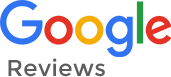 Adolescent Clinic
For teens and pre-teens, talking about health and the general changes in the body can be extremely daunting and intimidating. However, it is crucial that your teenage child gets routine examination to ensure that their growth is on track and that their hormonal balance in the body is in check too. But the most important goal that healthcare practitioners and parents share when dealing with adolescent health is their emotional wellbeing.
As a child, the main priority is to get the vaccination shots on time, monitor healthy growth and development and ensure proper well-being throughout the primary years of life. During adolescence, since the body goes through so many
changes, consulting the right healthcare expert is crucial to check for a wide range of health issues, both physically and emotionally.
Brundavan Women and Childcare's adolescent clinic offers a range of services tailored to the needs of the teenagers and their transforming needs in terms of health. We believe that with adolescence and the changing bodies of the teenagers, no topics should ever be off-limit. From nutrition, to substance abuse, injuries and violence, gender specific health issues, non-communicable diseases, and sexual health, our well-trained, empathetic and compassionate healthcare personnel, address them all without being non-judgemental. Whether to sensitize them about lifestyle choices, help them address behavioural issues, educate them about reproductive health, or equip them with tools to deal with bullying, rest assured, we have your back. We respect the privacy of your teens and are committed to maintaining hundred per cent confidentiality.
Here are a few services you can expect at the adolescent clinic at Brundavan Women and Childcare:
Thorough examination to identify sensitive behaviours or health conditions
Provide a safe environment that fosters communication
Educate parents about the needs of children at this stage of development
College health, including the vaccines that a child might need before they are off to attending schools
Check sexual health, including STD testing and tests for pregnancy and birth control as well
Treat skin disorders, especially relating to acne
Provide teens with tools necessary to deal with challenges like bullying and discrimination
Teen mental health issues, including proper therapy or counselling to ensure that the teenagers are on the right path
Provide proper nutritional guidance, especially for adolescents with eating disorders or childhood obesity
Ensure immediate help to teens who are introduced to the dark side of substance abuse and alcohol-related problems
At, Brundavan Women and Childcare, our team of multi-disciplinary experts are eager to get to know your young adult, and excited about their transition into adulthood, as much as you are. Together, we can make this transition a healthy and beautiful journey.