Dr Gitanjali is one of the best gynecologists in Hyderabad. She is kind & empathetic. She listened to my problem and explained the treatment well. Thanks a lot doctor

Mrs. Jyoti

All the staff and the doctor were amazing. All the time during my pregnancy, everytime I went to the hopsital they treated me with respect and care. Dr Gitanjali's bed side manners and professionalism are exceptional.

Mrs. Pragathi Jain

I was treated by Dr Gitanjali for Heavy menstrual bleeding. I can say with out a doubt she is the best gynecologist in Hyderabad. She was very caring and the treatment worked like a charm.

Ms. Asha Kiran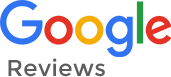 Heavy Menstrual Bleeding
Menorrhagia is defined as menstruation at regular cycle intervals but with excessive flow and duration and is one of the most common gynaecologic complaints.
Heavy menstrual bleeding might be a sign of an underlying medical condition that requires treatment and can have a significant impact on your life.
You may experience tiredness, enormous blood loss causing abdominal cramps, weakness and back pain with heavy menstrual bleeding.
At Brundavan Hospitals, we offer treatment that help reduce heavy menstrual bleeding and relieve symptoms such as period pain.
What Are The Causes of Heavy Menstrual Bleeding?
Few reasons of heavy menstrual bleeding can be due to certain gynaecological conditions
such as:
Hormonal imbalance
Dysfunction of ovaries
Polycystic Ovaries
Uterine fibroids
Inherited bleeding disorders
Polyps
Pelvic Infection
Cancer and Endometrial hyperplasia
Intrauterine devices
Use of anti-inflammatory drugs or antibiotics
If you are worried about your period because you have heavy menstrual bleeding, talk to us. There are a variety of treatments for Menorrhagia, which are effective at the same time.
What are The Symptoms of Heavy Menstrual Bleeding?
Restriction of daily activities
Symptoms of anemia, such as shortness of breath, fatigue.
Need for extra sanitary pads and frequent changing of them.
Abdominal Pain
What are The Diagnostic Tests for Heavy Menstrual Bleeding?
Diagnosis can be inferred from your symptoms and a pelvic examination. However, it might sometimes be necessary to perform additional tests like:
Ultrasound- An ultrasound scan helps produce the images of ovaries, uterus, and pelvis.
Blood test- To identify underlying bleeding disorders such as anemia.
Pap test- In this test, cells from your cervix are collected and examined to find ou inflammation or infection or changes in the cervix, which may show signs of cancer.
Hysteroscopy- A device called hysteroscope is inserted into the vagina and cervix, which allows your gynaecologist to see the inside of your vagina.
Endometrial sampling
What is The Treatment for Heavy Menstrual Bleeding?
Medical treatment isn't always needed for heavy bleeding. However, if our expert doctors diagnose endometriosis or fibroids, proper management needs to be done to address heavy menstruation.
Medication – Oral contraceptives, Non-steroidal anti-inflammatory drugs, Hormonal IUD
Surgical – Surgery helps to correct your period flow if medication doesn't show satisfactory results.
Various surgical approaches are:
Endometrial ablation-Surgical burning of the lining of the womb
Myomectomy-Surgical removal of polyps or fibroids.
Dilation and curettage
IUD insertion
Hysterectomy- Complete removal of uterus and cervix.
At Brundavan Hospitals, we will discuss and suggest the best suitable treatment options and treatments.
If your heavy menstrual flow is causing a hindrance in your daily activity, it is never too late to talk to our experienced doctors.