Dr Gitanjali is one of the best gynecologists in Hyderabad. She is kind & empathetic. She listened to my problem and explained the treatment well. Thanks a lot doctor

Mrs. Jyoti

All the staff and the doctor were amazing. All the time during my pregnancy, everytime I went to the hopsital they treated me with respect and care. Dr Gitanjali's bed side manners and professionalism are exceptional.

Mrs. Pragathi Jain

I was treated by Dr Gitanjali for Heavy menstrual bleeding. I can say with out a doubt she is the best gynecologist in Hyderabad. She was very caring and the treatment worked like a charm.

Ms. Asha Kiran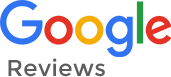 What is Urinary Incontinence?
"Loss of bladder control" is known as urinary incontinence. Urinary incontinence isn't a disease; it is instead a symptom.
The severity of urinary incontinence ranges from leaking urine when you sneeze or cough to a strong and sudden urge to urinate that you may not be able to get to a toilet in time.
If urinary incontinence affects your daily activities, consult our expert doctors at Brundavan women & child care centre.
What are the Types of Urinary Incontinence?
Types of urinary incontinence include:
Stress incontinence
Urge incontinence
Overflow incontinence
Functional incontinence
Mixed incontinence
How is Urinary Incontinence Diagnosed?
It is essential to determine the type of urinary incontinence you have, and your symptoms often tell your doctor which type you have. That information will guide treatment decisions. Your doctor will also recommend you to get the following tests done.
Urinalysis
Bladder diary
Post-void residual measurement. You have to urinate(void) into a container that measures the amount of urine. Then your doctor checks the amount of urine left in your bladder using a catheter or an ultrasound test. If a large amount of urine is found left in your bladder, it means that you may have an obstruction in your urinary tract, or you may have a problem with the nerves or muscles of your bladder.
Treatment of Urinary Incontinence:
Behavioral Techniques
Bladder training
Double voiding- It means urinating, then waiting a few minutes and trying again.
Scheduled urinating- for every two to four hours rather than waiting for the urge.
Fluid and diet management- You should avoid alcohol, caffeine, or acidic foods. It may help if you reduce liquid consumption.
Pelvic floor muscle exercises- Also known as Kegel exercises, are useful for stress incontinence.
Medication-
Anticholinergics
Alpha-blockers
Topical estrogen
Devices-
Interventional Therapies
Bulking material injections- They help keep the urethra closed and reduce urine leakage.
Botulinum toxin type A (Botox) injection- may benefit people who have an overactive bladder.
Nerve stimulators- A device is implanted under your skin to deliver electrical impulses to the nerves involved in bladder control (sacral nerves), can control urge incontinence if other therapies haven't worked.
Surgery-
Sling procedures- The sling keeps the urethra closed, especially when you cough or sneeze.
Bladder neck suspension. This procedure supports your urethra and bladder neck — an area of thickened muscle where the bladder connects to the urethra.
Artificial urinary sphincter- In men, a small, fluid-filled ring is implanted around the bladder neck to keep the urinary sphincter closed until you're ready to urinate.
If medical treatments can't eliminate your urinary incontinence, you can try products like absorbent pads and catheters that help you to ease the discomfort and inconvenience of leaking urine.
Urinary incontinence can be embarrassing and irritating. Therefore it would make your life easier if you get treated as soon as possible. Don't hesitate and book an appointment with our patient-friendly doctors at Brundavan women & child care centre.