Dr Gitanjali is one of the best gynecologists in Hyderabad. She is kind & empathetic. She listened to my problem and explained the treatment well. Thanks a lot doctor

Mrs. Jyoti

All the staff and the doctor were amazing. All the time during my pregnancy, everytime I went to the hopsital they treated me with respect and care. Dr Gitanjali's bed side manners and professionalism are exceptional.

Mrs. Pragathi Jain

I was treated by Dr Gitanjali for Heavy menstrual bleeding. I can say with out a doubt she is the best gynecologist in Hyderabad. She was very caring and the treatment worked like a charm.

Ms. Asha Kiran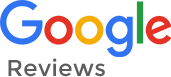 What is Septal Resection?
Septal resection is a surgical procedure for the removal of "uterine septum." Uterine septum is a congenital malformation of the uterus. A longitudinal septum divides the uterus into two parts, hindering a woman's chances of successfully implanting an embryo and carrying a baby.
What are the Problems Caused by Uterine Septum?
Recurrent miscarriage– Pregnancy may occur but often leads to miscarriage as the baby cannot grow inside a septae uterus(uterus with septum).
Premature birth may occur in some cases.
The septum is seen in association with abnormalities of the renal system in some cases.
How is a Uterine Septum Diagnosed?
Pelvic exam: The results of the pelvic exam shows a double vagina or double cervix.
Transvaginal Ultrasound
MRI
Laparoscopy
Hysteroscopy
How is Septal Resection Performed?
Hysteroscopic septal resection: This the most preferred method of septal resection as it is a minimally invasive and safer method.
Procedure:
The procedure is usually performed under local anesthesia.
The doctor will first prop(widen) the cervix with an instrument called a speculum.
The doctor will then insert a hysteroscope into your uterus through your vagina. The doctor moves the hysteroscope along the walls of the uterus.
Carbon dioxide gas will be sent into your uterus to clear the surface and help widen it slightly; this helps in better visualization.
The light and camera at the end of the hysteroscope allow the doctor to see the uterus.
LEEP (loop electrical excision procedure) the instrument is used to remove the septate uterus inserted into the vagina through a hole in the tube connected to the scope.
The required corrections are made in the uterus so that the inconsistency in the uterus is removed and normalcy is restored.
What can you Expect After a Septal Resection?
You should be able to return to work the following day.
You may experience spotting for 3-4 days after the procedure.
It will help if you shower rather than a bath.
It would help if you used sanitary pads and not tampons.
Our experienced gynecologist at Brundavan women & child care centre have successfully performed septal resection for many women and fulfilled their dream to experience motherhood.