Dr Gitanjali is one of the best gynecologists in Hyderabad. She is kind & empathetic. She listened to my problem and explained the treatment well. Thanks a lot doctor

Mrs. Jyoti

All the staff and the doctor were amazing. All the time during my pregnancy, everytime I went to the hopsital they treated me with respect and care. Dr Gitanjali's bed side manners and professionalism are exceptional.

Mrs. Pragathi Jain

I was treated by Dr Gitanjali for Heavy menstrual bleeding. I can say with out a doubt she is the best gynecologist in Hyderabad. She was very caring and the treatment worked like a charm.

Ms. Asha Kiran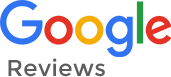 Adolescent Problems
Brundavan Hospitals have one of the best comprehensive services to evaluate, diagnose and treat adolescent gynaecological problems. The gynaecological problems faced by adolescent teenagers and young women are different from those of adults and require a gynaecologist with expertise and experience in treating their gynaecological problems.
Brundavan Hospitals offers exceptional gynaecological care for adolescents and young women.
What is adolescent gynecology?
Adolescent gynaecologists can identify and treat different issues that adolescent teenagers can experience such as Abnormal bleeding, Irregular periods, Painful periods, Delayed puberty, Vaginal infections, Pelvic pain, PCOS, etc.,
It also involves counselling on birth control, managing periods.  These are crucial things to talk to your teenage daughter. Your daughter would need to visit our gynaecologists who can provide gynec care and counselling for many years to come.
Why should you Visit an Adolescent Gynecologist?
Teenage girls go through various emotional, physical and hormonal changes in their body. Unfortunately, many young girls hesitate to share their experiences with their parents until it's almost unbearable.
Brundavan Hospitals have gynaecologists who have vast experience in talking to girls at various stages of their adolescence. Early visits to our gynaecologists builds trust and confidence before an emergency arises.
What Happens During an Adolescent Gynecology Exam?
During your daughters first visit, we would review their medical history with a full assessment that consist of an examination of their external genitalia. Basis this analysis, if we notice any concern, counselling is done and necessary gynaecological care if necessary.
During your teens first visit our gynaecologist will discuss the issues faced by teens including but not limited to:
Abnormal puberty
Menstrual disorders
Breast abnormalities
Congenital anomalies of the female reproductive tract.
Endometriosis
Pelvic pain
Ovarian cysts
Polycystic ovarian syndrome
Fertility preservation
Birth control
Obesity concerns
Mental health
Our gynaecologist will also educate your teen on HPV, a sexually transmitted disease, which can cause Cervical Cancer. The HPV vaccine is typically administered between the ages of 9-26.
It would be a right age to get your teen started with adolescent gynec care. Please schedule your appointment with our compassionate and knowledgeable team of gynaecologists today.