Dr Gitanjali is one of the best gynecologists in Hyderabad. She is kind & empathetic. She listened to my problem and explained the treatment well. Thanks a lot doctor

Mrs. Jyoti

All the staff and the doctor were amazing. All the time during my pregnancy, everytime I went to the hopsital they treated me with respect and care. Dr Gitanjali's bed side manners and professionalism are exceptional.

Mrs. Pragathi Jain

I was treated by Dr Gitanjali for Heavy menstrual bleeding. I can say with out a doubt she is the best gynecologist in Hyderabad. She was very caring and the treatment worked like a charm.

Ms. Asha Kiran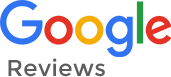 What is Endometriosis?
Endometriosis is an abnormal growth of tissue similar to the endometrium(lining of the uterus). Endometrial tissue growing outside of your uterus is known as an endometrial implant.
What are the Causes of Endometriosis?
Retrograde menstruation- In this, the menstrual blood containing endometrial cells flows back into the pelvic cavity.
Transformation of peritoneal cells- Hormones or immune factors promote the change of peritoneal cells into cells similar to endometrial cells.
Surgical scar implantation- After a surgery, such as a hysterectomy or C- section, endometrial cells may attach to a surgical incision causing an Endometrial implant.
Endometrial cell transport- The lymphatic system may transport endometrial cells to other parts of the body, causing an Endometrial implant.
What are the Symptoms of Endometriosis?
Pelvic pain
Painful periods
Premenstrual pains for one or two weeks.
Heavy menstrual bleeding
Bleeding between periods
Infertility
Pain following sexual intercourse
Discomfort with bowel movements
Doctors out Brundavan Women & Child Care centre suggests that it's essential to get regular gynecological exams, which will allow your doctor to monitor any changes. This is particularly important if you have more symptoms.
How is Endometriosis Diagnosed?
Pelvic exam
Laparoscopy
Ultrasound
MRI
What is the Treatment of Endometriosis?
Medication
Over-the-counter pain relievers like nonsteroidal anti-inflammatory drugs (NSAIDs), ibuprofen, or naproxen help ease painful menstrual cramps.
Hormone therapy
Hormonal contraceptives.
Gonadotropin-releasing hormone (Gn-RH) agonists and antagonists.
Progestin therapy.
Laparoscopic conservative surgery
In laparoscopic surgery, your surgeon inserts a laparoscope through an incision near your navel and inserts instruments to remove endometrial tissue.
Hysterectomy
Removal of the Uterus.
If you have any concerns about Endometriosis and its complications, talk with our expert doctors at Brundavan women & child care centre.
Brundavan Women & Child Care Centre offers you world-class treatment for Endometriosis. Our experienced doctors have successfully treated many women with Endometriosis. Please book an appointment now to contact our experienced gynecologists.