Dr Gitanjali is one of the best gynecologists in Hyderabad. She is kind & empathetic. She listened to my problem and explained the treatment well. Thanks a lot doctor

Mrs. Jyoti

All the staff and the doctor were amazing. All the time during my pregnancy, everytime I went to the hopsital they treated me with respect and care. Dr Gitanjali's bed side manners and professionalism are exceptional.

Mrs. Pragathi Jain

I was treated by Dr Gitanjali for Heavy menstrual bleeding. I can say with out a doubt she is the best gynecologist in Hyderabad. She was very caring and the treatment worked like a charm.

Ms. Asha Kiran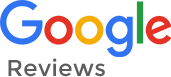 Ovarian Cystectomy
Surgical removal of a tumor or cyst is termed Ovarian Cystectomy. This however preserves fertility and ovary. When an ovarian growth or cyst needs to be closely looked at, a surgeon can do so through a small incision using laparoscopy.
At Brundavan Hospitals, we will guide you regarding your ovarian cyst management.
Types of Ovarian Cysts-
There are many kinds of cysts. We can classify them into
Functional cysts-
Functional cysts are harmless; they may disappear by themselves over time or with medical management.
Pathological cysts-
Pathological cysts will usually need surgical removal and further follow up.
Laparoscopy Procedures Can Remove Ovarian cysts-
Laparoscopic surgery, also known as "keyhole surgery," is a minimally invasive technique used to confirm the diagnosis and removal of ovarian cyst.
Procedure-
Depending upon the location of the cyst, you will be administered local or general anesthesia.
Three to four tiny incisions are then made in the abdomen to insert the laparoscope and other surgical instruments.
An instrument called a laparoscope is inserted into one of the incisions; the doctor will view the screen's internal organs. These images will help the doctor guide other surgical instruments towards the ovarian cyst.
Then the cyst is separated and removed from the ovarian tissue. In some cases, where the cyst involves the entire ovary, you might have to get the ovary removed as it is impossible to separate the cyst.
Once the procedure is completed, dissolvable stitches are used to sew the incisions.
In some cases, the air is used to create space between your abdominal wall and the internal organs.
What can you expect after an ovarian cystectomy?
Discharging the patient, the same day is possible based on the condition. It will take a week to recover post-surgery.
Depending on the histopathology report, follow-up visits will be scheduled.
At Brundavan Hospitals we take the utmost care to make you feel comfortable and help you sail through the surgery smoothly.