Dr Gitanjali is one of the best gynecologists in Hyderabad. She is kind & empathetic. She listened to my problem and explained the treatment well. Thanks a lot doctor

Mrs. Jyoti

All the staff and the doctor were amazing. All the time during my pregnancy, everytime I went to the hopsital they treated me with respect and care. Dr Gitanjali's bed side manners and professionalism are exceptional.

Mrs. Pragathi Jain

I was treated by Dr Gitanjali for Heavy menstrual bleeding. I can say with out a doubt she is the best gynecologist in Hyderabad. She was very caring and the treatment worked like a charm.

Ms. Asha Kiran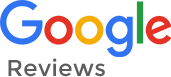 What is Postnatal Care?
Postnatal care is specialized care for the mother that starts within an hour after the delivery and lasts up to six to eight weeks.
After the delivery, the mother goes through many physical and emotional changes while learning to take care of their newborn. Therefore, postpartum or postnatal care at home involves:
Getting proper rest
Nutrition
Vaginal care-You should abstain from sexual intercourse for four to six weeks after delivery so that your vagina has adequate time to heal. If you experience abnormal vaginal symptoms(vaginal bleeding or discharge, contractions),
schedule an appointment with our doctor to discuss those symptoms and receive proper treatment.
What do we Include in our Postnatal Care?
Our specialized doctor has crafted the postnatal care based on your health and requirements, which includes:
Prevention, elimination, early detection, and cure of any complications.
Counseling on breastfeeding, immunization, and maternal nutrition.
Newborn screening
Emotional and physical support will help you to adjust to your new life with your baby.
Follow-up visits with our expert doctors can provide adequate counseling and health care for you and your baby.
Symptoms that Require Immediate Attention:
Some of the women might have the following symptoms immediately after delivery:
Increased vaginal bleeding.
Blurred vision with a severe headache.
A problem in urination.
Infection in the area of the surgery.
If you are experiencing any of these above symptoms, it is mandatory to visit a doctor.
Postnatal care at Brundavan Women & Child Care centre is designed to help you avoid any complications and distress after childbirth, including safe and specific postnatal exercises designed specifically for your body.