Dr Gitanjali is one of the best gynecologists in Hyderabad. She is kind & empathetic. She listened to my problem and explained the treatment well. Thanks a lot doctor

Mrs. Jyoti

All the staff and the doctor were amazing. All the time during my pregnancy, everytime I went to the hopsital they treated me with respect and care. Dr Gitanjali's bed side manners and professionalism are exceptional.

Mrs. Pragathi Jain

I was treated by Dr Gitanjali for Heavy menstrual bleeding. I can say with out a doubt she is the best gynecologist in Hyderabad. She was very caring and the treatment worked like a charm.

Ms. Asha Kiran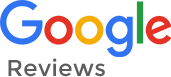 What Is Colposcopy
Colposcopy is a procedure that is used to examine your cervix with a particular instrument called Colposcope. Colposcopy is usually recommended if a pap smear shows an abnormal result.
When Do You Need a Colposcopy ?
Colposcopy is needed if you have any of the following conditions:
Genital warts
Inflammation in your cervix.
Precancerous signs in your vagina, cervix, or vulva.
Colposcopy is also recommended during:
If abnormal cells are detected in a cervical smear.
Inconclusive results were produced in a smear test.
If any unusual thing is spotted during your gynec exam.
Our well-trained gynecologists at Brundavan Women & Child Care will discuss the possible risks of abnormal cells detected in your smear test, one of which is cervical cancer.
What to Expect From a Colposcopy?
During colonoscopy:
Our doctor will see the inside of your vagina using a speculum. The speculums wide open the walls of your vagina. This whole process will last for 15-20 minutes. A special liquid may be needed to apply to dye any abnormal cells.
The result from your Colposcopy will determine whether you need any additional tests or treatment. Any abnormal cells, if detected, will be removed. You might require to wait to find out the results of the biopsy if performed directly after Colposcopy.
After the Colposcopy:
You may experience a slight amount of bleeding from your vagina for the next two days.
If you had a biopsy sample taken after Colposcopy, you might experience:
Vaginal or vulvar pain that lasts for one or two days.
Light bleeding from your vagina that may last a few days.
A dark-colored discharge from your vagina.
Use a sanitary pad to catch any blood or discharge. Avoid tampons and vaginal intercourse for a week after your biopsy.
Doctors at Brundavan Women & Child Care centre will recommend removing the cells if there is a risk of developing into cervical cancer. Our experienced doctor will advise you on the options for removal. With a local anesthetic, the abnormal cells can usually be removed, but sometimes if a larger tissue area is required to be drawn, surgery can be performed. You can make an appointment with our experienced gynecologist if you need a colposcopy. You will receive the highest quality care from Brundavan Women & Child Care centre.