Dr Gitanjali is one of the best gynecologists in Hyderabad. She is kind & empathetic. She listened to my problem and explained the treatment well. Thanks a lot doctor

Mrs. Jyoti

All the staff and the doctor were amazing. All the time during my pregnancy, everytime I went to the hopsital they treated me with respect and care. Dr Gitanjali's bed side manners and professionalism are exceptional.

Mrs. Pragathi Jain

I was treated by Dr Gitanjali for Heavy menstrual bleeding. I can say with out a doubt she is the best gynecologist in Hyderabad. She was very caring and the treatment worked like a charm.

Ms. Asha Kiran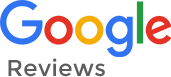 What is High-Risk Pregnancy?
When the risk of certain complications is higher than normal, it is termed as a high-risk pregnancy. Our doctor will want to keep a closer eye on your health during your pregnancy, although the chances of anything going wrong is low.
What are the Factors Responsible for a High-risk Pregnancy?
Advanced maternal age- Pregnancy risks are higher for mothers older than age 35.
Lifestyle choices- Smoking cigarettes, alcohol consumption, can put a pregnancy at risk.
Health problems- High blood pressure, obesity, diabetes, epilepsy, thyroid disease, blood disorders, and asthma can increase pregnancy risks.
Pregnancy complications- Abnormal placenta position, restricted fetal growth.
Multiple pregnancies- Pregnancy risks are higher in women carrying twins.
Underweight or overweight.
What are the Symptoms of High-risk Pregnancies?
If you have a high risk in your pregnancy, you experience any of the following symptoms:
You lose consciousness.
You may experience vaginal bleeding.
You may experience unbearable pain in your pelvis or belly.
You will have fluid leaking from your vagina – This could be because the umbilical cord is bulging into your vagina.
How is High-risk Diagnosed?
High-risk pregnancies can be diagnosed in several ways by a medical practitioner. The below tests will help identify high-risk pregnancy problems and be prescribed by your doctor depending on your condition or symptoms.
Targeted ultrasounds – This type of fetal ultrasound is an imaging technique that produces images of a fetus in the uterus and targets a suspected problem, such as abnormal development.
Blood Test– A routine blood test is conducted; it can indicate that you have an underlying condition, such as gestational hypertension.
Urinalysis – Conditions like preeclampsia can be diagnosed through this test.
What Steps can I Take to Avoid Risks During Pregnancy?
Schedule a preconception appointment- If you plan a baby, consult our expert gynecologist at Brindavan gynec and fertility center. Our experienced doctor counsels you to start taking a daily prenatal vitamin with folic acid and reach a healthy weight before conceiving. Your doctor might also discuss the risk you may face if you have a baby with a genetic abnormality.
Seek regular prenatal care- Prenatal visits to monitor your health and your baby's health can reduce pregnancy risks.
Avoid risky substances- Quit smoking and drinking alcohol and illegal drugs are off-limits, too. Talk to your health care provider about any over-the-counter and prescription medications or supplements you're taking.
Your complete antenatal care and treatment at Brundavan Women & Child Care Centre will be personalized according to your need and current health condition. Our specialized doctors are well trained to deal with any complications during pregnancy.