Dr Gitanjali is one of the best gynecologists in Hyderabad. She is kind & empathetic. She listened to my problem and explained the treatment well. Thanks a lot doctor

Mrs. Jyoti

All the staff and the doctor were amazing. All the time during my pregnancy, everytime I went to the hopsital they treated me with respect and care. Dr Gitanjali's bed side manners and professionalism are exceptional.

Mrs. Pragathi Jain

I was treated by Dr Gitanjali for Heavy menstrual bleeding. I can say with out a doubt she is the best gynecologist in Hyderabad. She was very caring and the treatment worked like a charm.

Ms. Asha Kiran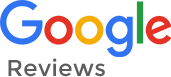 What Are Uterine Fibroids
Uterine fibroids are non-cancerous growths of the uterus found during routine pelvic examinations.
What are the Symptoms of Uterine Fibroids
Many women who have fibroids are asymptomatic. In some symptoms can be influenced by the location, size, and number of fibroids.
The common signs and symptoms of uterine fibroids are:
Heavy bleeding during menses.
Menstrual periods lasting for more than one week.
Pelvic pain
Frequent urination
Difficulty in emptying the bladder
Constipation
Backache
Diagnosis of Uterine Fibroids:
In case if you have symptoms of uterine fibroids, our doctors may ask you to do these tests:
CBC: To investigate potential causes of abnormal menstrual bleeding, our doctors may ask you to do a complete blood count (CBC) to examine the presence of anemia, bleeding disorder, or a thyroid problem.
Ultrasound: Our doctors may suggest you have an ultrasound, which will, in return, confirm the diagnosis of uterine fibroids.
Treatment of Uterine Fibroids
Many treatment options are available for uterine fibroids. If you have symptoms, talk to doctors at Brundavan Women & Child Care Centre about symptoms and relief options.
Many women may experience no sign or only mild symptoms. In this case, watchful waiting is the best possible option. Treatment depends on the severity.
Treatments include medication and removal of the fibroid.
Devices
Progestin IUD
Medications
Birth control, Hormone and Sex hormone suppression
Medical Procedure
Ablation, Uterine artery embolization, and Endometrial ablation
Medications for uterine fibroids do not eliminate fibroids, but they shrink them.
Surgery
Hysterectomy, Uterine myomectomy, and Laparoscopic surgery
Various other surgical options are available for the removal of uterine fibroids, such as:
Noninvasive Process- MRI guided Focused Ultrasound Surgery(FUS).
Minimal invasive procedure- Lap-RFA, also known as laparoscopic radiofrequency ablation, locates fibroids and destroys them.
Our doctors will opt for a laparoscopic procedure if you have a fewer number of fibroids.
There is always an option for you to have a conventional surgical procedure. The traditional surgical procedure includes abdominal myomectomy, which is mostly performed when you have multiple fibroids.
Another traditional surgical procedure is hysterectomy, which is the removal of the uterus, and it is the only proven permanent solution for the removal of uterine fibroids.
At Brundavan women & child care centre, we provide the most advanced treatment for uterine fibroids.