Dr Gitanjali is one of the best gynecologists in Hyderabad. She is kind & empathetic. She listened to my problem and explained the treatment well. Thanks a lot doctor

Mrs. Jyoti

All the staff and the doctor were amazing. All the time during my pregnancy, everytime I went to the hopsital they treated me with respect and care. Dr Gitanjali's bed side manners and professionalism are exceptional.

Mrs. Pragathi Jain

I was treated by Dr Gitanjali for Heavy menstrual bleeding. I can say with out a doubt she is the best gynecologist in Hyderabad. She was very caring and the treatment worked like a charm.

Ms. Asha Kiran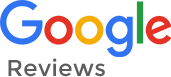 What is Painless Labour?
Painless labour is also known as Epidural analgesia. It can be achieved using a form of regional anesthesia that provides pain relief during natural delivery. This is an excellent option for women with a lower pain bearing capacity.
How is Epidural Anesthesia Administered?
Epidural anesthesia is administered with an injection on your lower back. The drug takes about 10-15 minutes to start its effect.
The doctor will catheterize the lower part of the spinal cord.
The needle is removed, but the catheter is kept in place with a tape so that the epidural anesthesia can still be administered during labour. The epidural anesthesia is administered once you are in active labour and works by numbing your pelvic region and everything below the pelvis while you remain conscious.
What are the Advantages of Painless Delivery?
Painless labour gives women a chance at experiencing natural childbirth, with very little intervention.
Women are given an option to chose an epidural during labor if they feel they cannot bear the pain, are exhausted from pushing the baby out, or in case of any emergencies that require a C-section.
By alleviating pain, epidural allows the mother to focus on the delivery. It is a relaxation aid and can prevent irritation experienced by most women during childbirth, thereby reducing the risk of developing post-partum complications.
It helps the baby descend easily by relaxing the pelvic and vaginal muscles.
It also helps lower the mother's blood pressure, which otherwise can shoot up to dangerous levels during labour.
However, there are certain disadvantages of painless delivery, such as
You may not feel the bladder and requires a catheter to urinate.
Your legs may be numbed for a few hours
not everyone can choose painless delivery for medical reasons
You might not push enough and may require help for delivery.
Keeping in mind the advantages and disadvantages of painless delivery, the advantages clearly overrule the disadvantages of making painless delivery a good option for women who cannot handle extreme pain.
Brundavan women & child care centre offers excellent, painless labour services and makes sure you have a peaceful and memorable delivery.