Dr Gitanjali is one of the best gynecologists in Hyderabad. She is kind & empathetic. She listened to my problem and explained the treatment well. Thanks a lot doctor

Mrs. Jyoti

All the staff and the doctor were amazing. All the time during my pregnancy, everytime I went to the hopsital they treated me with respect and care. Dr Gitanjali's bed side manners and professionalism are exceptional.

Mrs. Pragathi Jain

I was treated by Dr Gitanjali for Heavy menstrual bleeding. I can say with out a doubt she is the best gynecologist in Hyderabad. She was very caring and the treatment worked like a charm.

Ms. Asha Kiran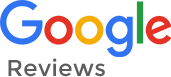 What is Pre-Pregnancy Counselling?
Pre-pregnancy counselling is also known as pre-conceptual counselling, is counselling to a woman by a gynaecologist before planning a pregnancy. Pre-pregnancy counselling session, helps you enhance the chances of conceiving. It is necessary to talk to a doctor first if you are planning for a baby.
Why is Pre-pregnancy Counselling Necessary?
You can arrange for pre-pregnancy counselling with us as soon as you decided to plan for pregnancy. The things you need to do :
To talk about risks associated with increased intake of folic acid tablets.
Counselling on cessation of smoking and alcohol consumption.
Have a general check-up with the doctor
To clear your doubts regarding intercourse, vaginal infections, and fertility days
Pre-pregnancy counselling can also bring light into the risk factors such as cysts, which need to be addressed before you get pregnant.
For a woman, Pre-Conception Counselling is necessary to assess the average health of a woman who is planning for pregnancy; it also helps in identifying:
To detect any pre-existing disease that may have gone undetected before.
Possible risks for the woman who is planning a pregnancy.
Potential risks may affect a fetus.
What can you Expect in Pre-pregnancy Counselling?
During pre-pregnancy counselling at the Brundavan Women & Child Care Centre, you will discuss different aspects of your health with our gynaecologists. This discussion will help our doctors to identify any factors that could affect your health during pregnancy. The questionnaire may include the following:
Medical history
Any issues related to your fertility, menstrual cycle, or general health.
Any past pregnancies and complications experienced.
Usage of contraception.
Our doctors may ask you to go through a physical and gynaecological examination to detect any existing health problems that might affect your ability to conceive. Ensuring that you are perfectly healthy before you become pregnant will make you conceive a healthy baby and have a healthy pregnancy.
To increase your chances of conceiving, doctors will give you bits of advice, which includes:
Advice to improve your diet and lifestyle
Our highly experienced gynaecologist will help you understand your fertility and menstrual cycle.
Advice related to sexual positions that may increase the chances of pregnancy.
If you want to ask questions about your fertility, conception, and pregnancy, we at Brundavan Hospitals will always be happy to help you and make you ready to experience a healthy pregnancy.